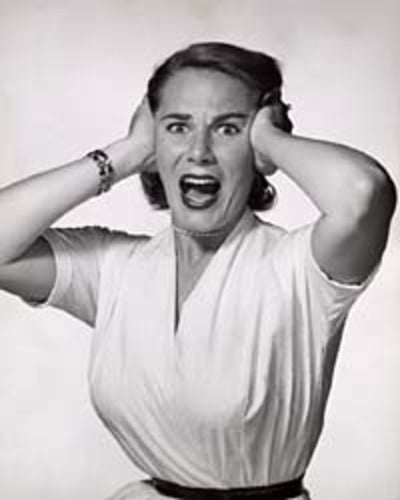 It has been an eventful deployment week. Everything Ship oriented I'm going to post in this blog has already had it's official statements and military release posted- so don't worry about anything being against OPSEC.
Communications have been down for several days now. This is something I typically wouldn't post about, however the Ombudsman has put it out for everyone to know. BTW- Communications down sometimes mean missions.. which is why talking about Comm. Blackouts are against OPSEC.
ANYWAY.. I haven't heard from my husband in several days. I didn't get a phone call for my birthday or an email from him. Comms. have been down for several days now.. and Did I or Have I freaked out? Worried? Get upset? .... NO ....
I don't expect emails. I don't expect calls. I'm not going to wait around an entire day- every day for an email! That email will be there when I get the chance to check it. I know my husband is entirely way to busy to email me back and forth for extended periods of time. He's not going to wait for me to reply- he doesn't have the time. He has a job to do. That job does not guarantee him the luxury to be able to email me at any given time or even every day OR every week. This is for ALL military.. not just the Navy and not just my husband's rate. Emailing or calling me is not his priority- never will be during deployment- It CAN'T be because he is Working. Yes, the Military is a way of life, however.. it is his j-o-b.
Worrying does you no good. The only thing it does is raise your blood pressure.
Ok, So.. WHY are Comms. down?
Them dirty ole Pirates
!
Unfortunately they don't look nearly as good or dressed like Johnny Depp or Orlando Bloom... They are very much real.
Ok, getting back on track:
The ship and her strike group have been following a yacht that was overtaken by 18 Somali Pirates. They had 4 American Missionaries held hostage- the Yacht belonged to he Americans.
The Strike Group tried to negotiate when the Somalis fired a missile then gunfire rang on the yacht. The Somalis had shot the 4 American Hostages and then surrendered. Two of the 18 Somali Pirates were killed when Sailor's boarded the yacht and 3 others were found dead- unsure of the cause of their death. The remaining 13 are being held in the Brig on the USS Enterprise- my husband's Ship.
For a few days I knew this was going on and suspected it was the Big E and her strike group. However, I kept to myself and made no big deal of it. Many posted about it on FB.. people started getting anxious and worrying. Today it was released that it was the E- as many suspected.
I never freaked out, never worried, never had an upsetting thought pop in my head. Again, it's the whole thing of "This is his j-o-b". IF there is something I need to worry about, it's not my husband.. if I worry constantly, this is going to be a MISERABLE deployment. IF something happens to him.. If he gets hurt, THEN I'll worry... I would be contacted.
This is where I say my favorite Deployment saying:
"NO NEWS IS GOOD NEWS"
*
Smacks forehead
*
Their job is to get things done. Protecting, fighting, Pirates.. etc WHATEVER is thrown at them. They are Sailors, soldiers, Marines and Airmen.. THEY ARE THE MILITARY. That is their job. Our job is being on the homefront- staying sane, being supportive and don't worry and freak them out because you can't keep a clear head.
Deployments are hard on them too.. don't make it any harder on yourself OR Him (or her) by Freaking out and worrying over every mission.. every communication black out.. OR even just ONE day of not hearing from your husband, daughter, boyfriend, sister.. etc! They are WORKING.
The end.
Official Posting about the Pirates:
(Official means: Postings from the Government and Military.. not CNN or Navy times- those are not official)
http://navylive.dodlive.mil/index.php/2011/02/22/u-s-forces-respond-to-gunfire-aboard-sv-quest/
http://www.defense.gov/news/newsarticle.aspx?id=62894